Moonchip Twitter Follow Banner
The Moonchip Twitter Follow Banner is a module that you can use to link to your twitter account it comes in 2 variations of "follow me" and "follow us"
---
Backend options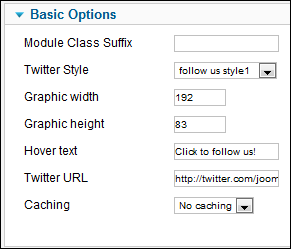 You can set the graphic width so that it fits your module position perfectly rather than you adjusting the column width in your template.
You can set your Twitter URL and the hover text for mouse overs.
---
---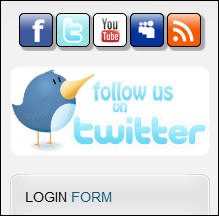 ---
Follow me & follow us

Module is available in various styles in follow me/us.
---

Moonchip Twitter Follow Banner module 1.0.9
Pay with PayPal, Debit or Credit Card
Please return to this page for a download link after payment, payments are made to Monka.
Click here to sign up for UK based web hosting